We've provided our partners and their end-customers with robust, long-life chassis and electronic enclosures for over 25 years.
After almost three decades in the manufacturing industry, SySTIUM® Technologies has successfully partnered with a diverse array of customers to bring their technology enclosure concepts to life using our fast, cost-effective design processes.
We see every customer and vendor-relationship as a true partnership, which is why many of those relationships stretch back to day one of SySTIUM®. When you partner with us, you can expect us to be with you every step of the way, from concept discovery, to quick-turn prototyping, to front-end and production support — even installation.
While collaboration is a key component to our success, our methods also champion our unique design process, vast capabilities, and unique building blocks, all of which allow us to scale our services to meet the needs of any project.
Our Story
In 1997, the technological landscape was in a constant state of change and growth. Our group of founders possessed a unique insight into the embedded computing world, and recognized the need for technology enclosures that could keep up with technology's evolution. They also understood the role that specialized engineering skills would play in designing these enclosures.
And so, SySTIUM® Technologies was founded with the goal of offering customers a unique approach to product design, one that would provide the most cost-effective solutions with the quickest turnaround times.
For more than two decades, SySTIUM® products have been deployed by equipment OEMs and VARs worldwide, serving all geographies and countries. Over the years, our company has become a top provider of leading-edge technology solutions. As we continue to grow, we're committed to developing new solutions to meet our customers' needs and stay on top of changing technologies.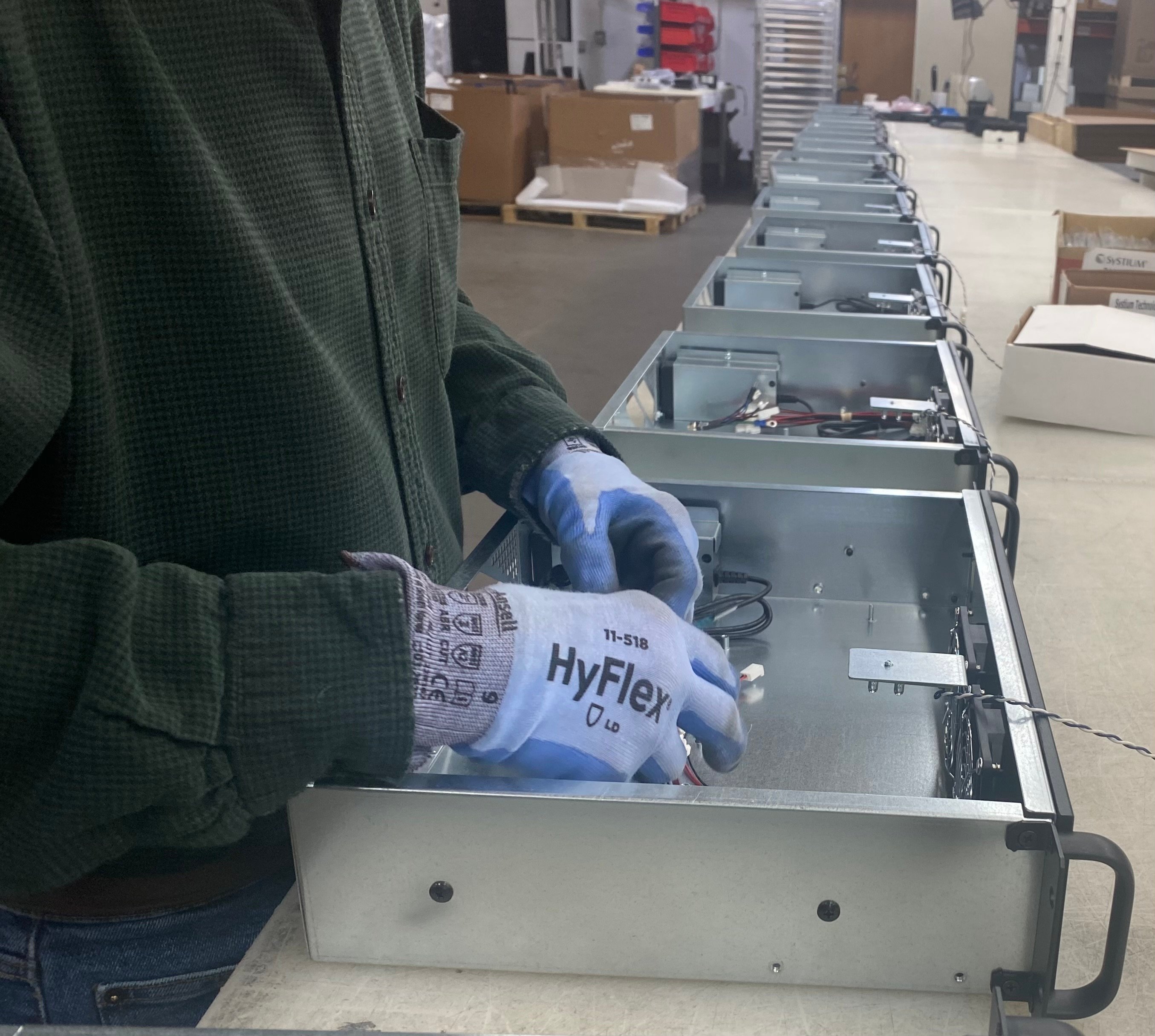 Our Services
CAD/CAM Capabilities: We handle everything from designing the 3D model of your prototype to manufacturing your end product.

Cable Design and Fabrication: We design and supply all of the cabling and harnessing your product requires.

Metal Design and Fabrication: We use state-of-the-art CNC laser equipment to create custom brackets and adapter assemblies for new designs and modifications to legacy products.

Rapid Prototyping: We design and deliver your custom parts in as little as a few days with no NRE fees.

Packaging Design and Fabrication: We offer a wide variety of packaging solutions to meet the requirements of custom products.

Validation and Certification: We keep abreast of the latest regulatory requirements and have extensive lab-based experience validating and certifying computer products.

Branding: We design effective branding solutions to transform our product solutions and designs into your unique product.
What Makes SySTIUMⓇ Different?
➡️

We Offer 100% In-House Design Services

As a small company, SySTIUM® can operate incredibly nimbly and efficiently compared to traditional design houses or contract manufacturers. But our size doesn't mean we compromise on capabilities: When you choose SySTIUM® over the competition, your concept will be taken from the development stage all the way through prototyping right here, in-house.
➡️

We Produce Quick-Turn Production Quality Prototypes with No NRE Fees

Because we don't outsource, we can get your production-quality chassis design that meets your requirements in your hands in record time. Our process-driven enclosure design, use of common materials, and capabilities is what allows us to manufacture prototypes so quickly. SySTIUMⓇ's quick-turn prototypes are designed and delivered in as little as a few days. The best part? No upfront NRE fees.
➡️

We've Perfected a Unique Approach To Product Design

SySTIUM® is process-driven: we orient our mechanical designs around our soft-tooled manufacturing process. Using our building block methodology and vast CAD library of validated solutions, we can efficiently create the highest quality custom solutions to meet our customer's specific needs.
➡️

We're Loyal To Our Partners and Vendors

At SySTIUM, our Partners' success is our success. When we say that we support product design and integration, that means that we aim to create opportunities for our customers to be successful deploying their products and services. At the end of the day, we want to collaborate with you as part of your team to make sure your products stand out from the rest.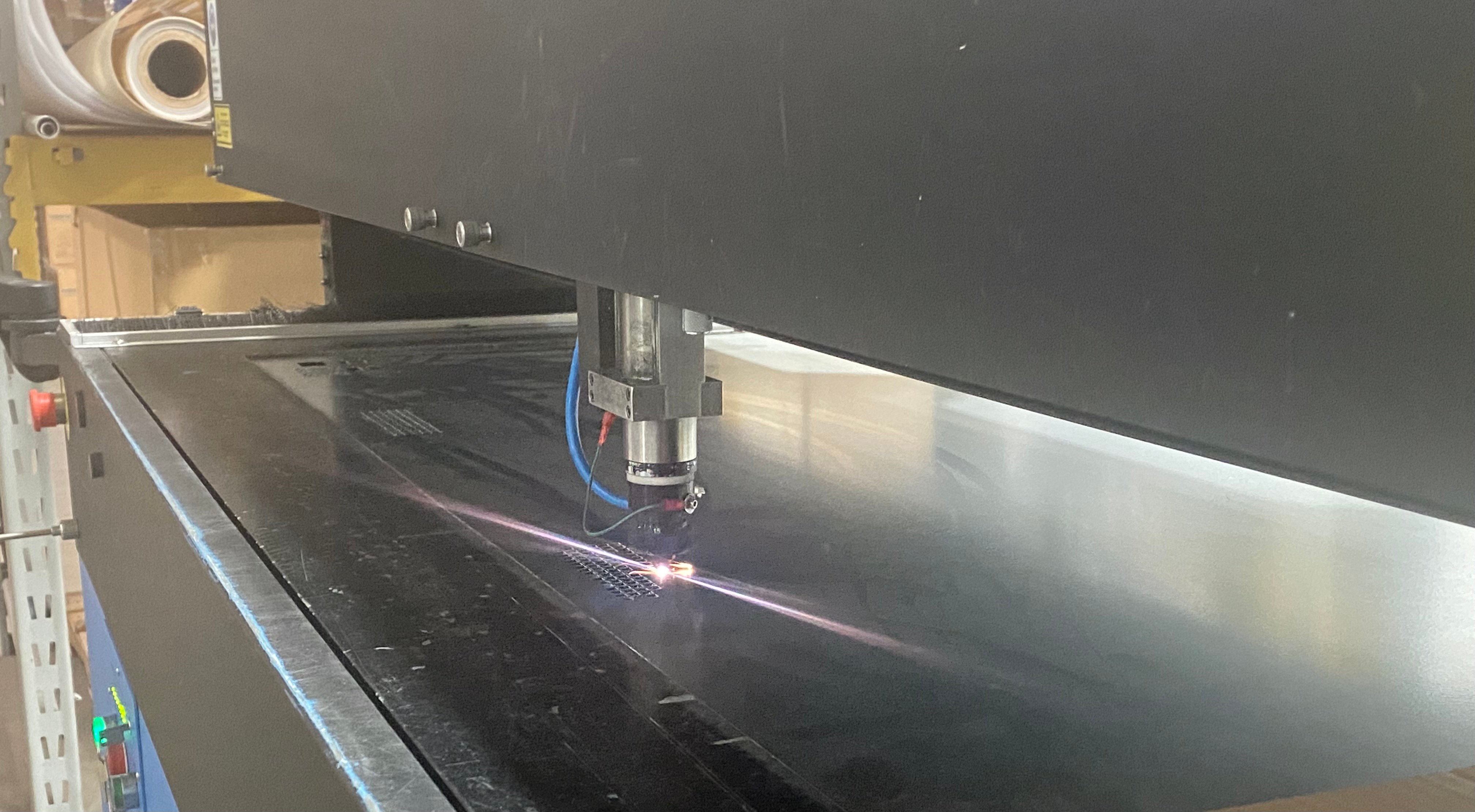 Core Values
Loyalty & Partnership: We believe in building strong and lasting relationships with our customers and vendors. When working with our customers on a design, we strive to foster a culture of loyalty and partnership that is built on trust, respect, and shared values.
Community & Respect: We recognize that our employees are the backbone of our company, and we are committed to providing them with a safe, healthy, and supportive work environment. We believe in fostering a positive, respectful culture where everyone can thrive and contribute to the success of our company.
Quality & Integrity: We believe in doing business with the highest standards of integrity and ethics while producing high-quality products and services that meet or exceed the expectations of our customers. We believe in continuous improvement and are always looking for ways to innovate and enhance our products and services.
Service & Support: We are committed to providing exceptional customer service and support, from the front end of the sales process to the production, delivery, and installation of our products. By providing support throughout the process, we can ensure that our customers are satisfied and successful.
Teamwork & Collaboration: We believe in the importance of collaborating closely with our customers to understand their unique needs and design products that meet or exceed their expectations. We see ourselves as partners in their success, and believe that by collaborating with our customers on product design, we can create products that are not only technically superior, but also deliver real value and competitive advantage.
What People Are Saying
"We've worked with SySTIUM for 25 years; they are a most valued and trusted partner. SySTIUM solves some of our most difficult customer problems we encounter, with perfect fit solutions. Being creative, they drive to "yes" quickly, allowing us to win projects we would have otherwise no-bid. We know we can rely on their in-house capabilities, enabling fast prototyping for time to market."
"Overall, I highly recommend Systium Technologies to any business looking for a reliable and innovative technology solutions provider. Their commitment to personalized service, technical expertise, and exceptional customer support makes them a standout choice in the industry."
Ready To Get Your Technology Enclosure To Market?
At SySTIUM® Technologies, we've developed custom solutions built to your specifications for more than 25 years. With our team of experienced professionals, cutting-edge technology, and a range of capabilities, we can deliver high-quality products with minimal lead times. Whether you are a small startup or a large corporation, SySTIUM® can help you bring your technology enclosure designs to life. Contact us to find out how you can partner with us today.