We're celebrating a big milestone in 2022 — our 25th anniversary!
In honor of this landmark, we're taking some time to reminisce about our beginnings, celebrate what we've accomplished over the years, and look ahead to what's next for SySTIUM®.
How It All Began — A Brief History
We founded SySTIUM® Technologies in 1997 as a privately held LLC. From our headquarters in New Hope, MN (a suburb of Minneapolis), we have since become a top provider of leading-edge technology solutions.
SySTIUM® was founded by a group of people who had unique insight into the embedded computing world. We recognized the need for enclosures that kept up with the ever-changing world of technology, as well as the role that specialized engineering skills would play in designing these enclosures. We also knew the challenges we'd face, including power budgets, thermal needs, regulatory compliance, life cycle management, and scalable material fulfillment.
By specializing in this niche world, we have been able to service a diverse assortment of clientele.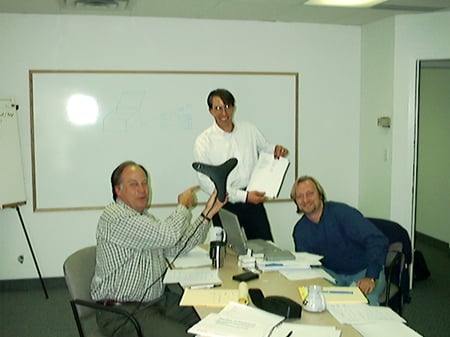 Our very first project was providing the chassis for Compu-USA's custom build-your-own computer program. This provided the volume and base business we needed as we built our distribution channel.
In our partnership with Intel, we focused on working with their distribution channel and offering quick-to-market "Motherboard ReadyTM" Solutions that were pre-certified and met the needs of industrial computing.
A few other major milestones for SySTIUM® have been:
Developing in-house design and validation engineering
Developing our in-house manufacturing capabilities, including
Hardware insertion
Forming
Laser
Obtaining ourISO 9001:2015 certification
Over the years, SySTIUM® products have been deployed by equipment OEMs and VARS worldwide, serving all geographies and countries. Our products have helped them meet the particular requirements of the applied computing and embedded computing marketplace.
Today, we continue to create solutions that support the latest technology and meet the regulatory requirements of the world marketplace.
What We're Most Proud of After 25 Years
When asked what he's most proud of from our 25 years in business, SySTIUM®'s owner and founder, Derek Curran, says:
"I'm most proud of our team and the way we have responded to the needs of our customers [through] changing processes, developing new capabilities, and bringing value to our customers."
Serving our customers in this way is at the core of who we are as a company, and is what drives us to innovate and grow. We are immensely proud of the key changes we have incorporated over the years to serve our clients better, including:
In-house design service without up front NRE
Quick-turn production-quality prototypes
One-price programs
Building block methodology
Super lean manufacturing model
Pre-validation of solutions
The Keys to Our Success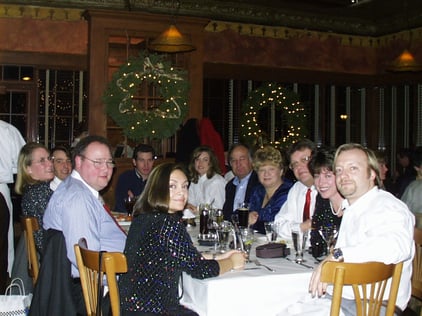 Over the years, there are three main things we've learned about building and running a successful business:
Nothing happens without a team of hard workers. We have the best of the best on staff at SySTIUM®!
Never take anything for granted, including success. Being the best at what we do takes consistent hard work.
Always be ready to change and adapt. The world of technology is ever-changing. We have to remain agile if we want to remain successful.
The key to SySTIUM®'s success has truly been our ability to adapt to the needs of each customer. Our team listens to our customers to determine their needs, then designs process-capable solutions to deliver a product that meets or exceeds the customers' expectations.
What's Next for SySTIUM®? A Look at the Future
We have accomplished a lot in our 25 years in business, but we're not done yet.
We will continue providing hardware solutions for our customer base. But we'll also keep working to develop new solutions to meet our customers' needs and stay on top of changing technology.
As the world continues to grow smaller, we see a need to utilize automation and create a more responsive supply chain. Key to this will be developing the ability to produce power supplies, fans, and thermal solutions in the U.S.
Driven by the passion to be the best at what we do, we rely on proven processes to deliver robust and consistent products to meet our customers' needs. This is what has brought us success over the past 25 years, and what will enable us to succeed in the future.
Here's to the next 25 years!
Whether you need enclosure design, quick turn prototypes, or one of our many other solutions, you can always count on SySTIUM® to deliver quality. Contact us today to discuss how we can help take your concept from idea to finished product.